Top posting users this week
Who is online?
In total there is
1
user online :: 0 Registered, 0 Hidden and 1 Guest
None
Most users ever online was
13
on Wed Apr 12, 2017 4:30 pm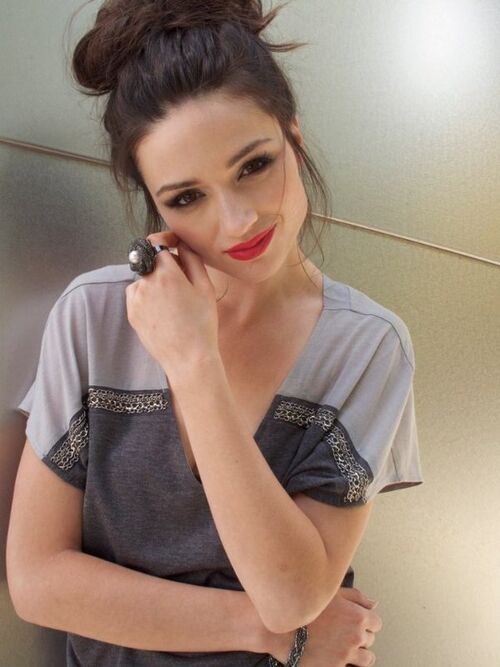 Full Name:
 Mckayla Alexandra Sanders
Nicknames:
Mc, Kayla
Age:
18
Hometown:
Mystic Falls
Current Residences:
Mystic Falls
Species:
Human
Sexual Orientation:
Heterosexual
Occupation:
student/ waitress
Hair Color:
black
Hair Style:
long and wavy
Eye Color:
brown
Body Type:
slim
Height:
5'5
Other Distinguishing Features:
tattoo of an infinity symbol on right shoulder
Clothing Style:
varies
Mckayla is a rather shy girl. She tends to keep to herself and tries to avoid others as much as possible outside of her job as a waitress. She doesnt have many friends due to this so she is a loner for lack of a better word. She loves to draw in her spare time. She is on a full scholarship at the University and is studying Psychology. She likes learning more about people and what makes them behave the way they do. She hopes it will help her learn more about herself and why she is so shy. Mckayla enjoys drawing and riding horses so she spends alot of time with her Uncle in the country during the summers. She even has her own horse on his farm, Stardust. She isnt a very open person with her feelings and tends to keep her emotions bottled up
Father's Name:
Thomas Sanders
Age:
42
Species:
Human
Occupation:
Lawyer
Status:
Living
Mother's Name:
Maleena Sanders
Age:
41
Species:
Human
Occupation:
Teacher
Status:
living
Sibling's Name:Age:Species:Occupation:Status:
( Living or Deceased )
Other Key Member's Name:Age:Species:Occupation:Status:
( Living or Deceased )
Pet's Name:Age:Species:Status:
( Living or Deceased )
General History:
Mckayla had a normal child growing up. She was born and raised in the small town of Mystic Falls and she loved it. She loves her tiny town where she knows practically everyone. She loves living in such a close knit society. She was good friends with Pandora Chambers as a child and still is to this day. She spent most of her time at home however, with her family or at Pandoras house since it was where she felt safest growing up.
She had a normal but sheltered childhood. She attended the public elementary school and middle school before attending Mystic Falls High school. SHe never knew about the secrets of her beloved town. Never learning about the supernatural world until she turned 16. That was when Pandora met Phillip. Mckayla was the only person Pandora told about what Phillip really was besides her family. Pandora is the only true friend that Mckayla has. She doesnt have any others due to her shy nature. She got good grades in school and got a full ride to University where she currently studies Psychology in hopes to get a good career to be able to take care of herself and stop depending on her family.
Family Background:
The Sanders is a well known family in Mystic falls considering being outside of the founding families. They are middle class wealth and live in a nice home in town. The family consists of Thomas, Maleena and Mckayla. Mckayla is the only child and she likes it that way. She has an uncle Jesse that doesnt live far from Mystic falls and they visit occasioanlly
Friends:
Pandora Chambers
Frenemies:Boyfriends/Girlfriends:Enemies:
Last edited by Mckayla Sanders on Wed Apr 12, 2017 4:59 pm; edited 2 times in total



Posts

: 24


Join date

: 2017-04-04



added a bit more. Literally can not think of anything else to add after this



Posts

: 24


Join date

: 2017-04-04




---
Permissions in this forum:
You
cannot
reply to topics in this forum