Top posting users this week
Who is online?
In total there is
1
user online :: 0 Registered, 0 Hidden and 1 Guest
None
Most users ever online was
35
on Wed May 15, 2019 3:48 pm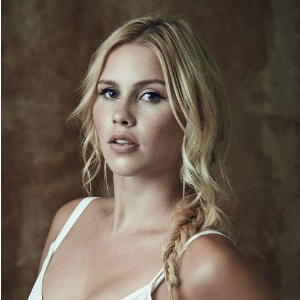 Full Name:
Rebekah Mikaelson
Nicknames:
Bekah
Age:
1000+
Hometown:
unknown
Current Residences:
New Orleans
Species:
Original vampire
Sexual Orientation:
Heterosexual
Occupation:
Nurse
Hair Color:
blonde
Hair Style:
long
Eye Color:
blue
Body Type:
Slim
Height:
170
Other Distinguishing Features:
/
Clothing Style:
Casual
Rebekah  is reasonable and mature, alone makes all the decisions in her life and when she has decided for something, will not let anyone or anything stand in her way.
She is very intelligent and is able to very quickly find a solution to all problems.
Altough she is relative honest, she is able to manipulate with everyone if it'll bring some good for her.
Because she grow up on her own, she does not allow anyone to control her or telling her what to do.
She's very emotional person and when she loves somebody, she loves to the end.
She's suspicious, it's hard to become someone important to her, but when it happens, is ready to give life for that person.
First of all values ​​the family and because of them is willing to give up everything.
However, when it comes to her love life, as soon as the relationship gets serious, she panicked and fled because she is afraid to tie for someone.
She is very nice, something like angel, but if someone hurt her she becomes devil and will be able to kill that person or ruin their entire life.
She is the great adventurer and spontaneous person. One moment can sit and drink coffee and the next moment will want to travel and in five minutes will pack her things and get on the road.
She's still a bit childish, loves to defy others.
She's very stubborn, willing to go through a wall for her beliefs and what she considers relevant and correct.
Imogen is spontaneous and therefore often make decisions rashly that later created many problems to her
Father's Name:
Mikael
Age:
unknown
Species:
hunter
Occupation:
/
Status:
Deceased
Mother's Name:
Esther Mikaelson
Age:
unknown
Species:
witch
Occupation:
/
Status:
Deceased
Sibling's Name:
all Mikaelson
Age:
unknown
Species:
Vampires
Occupation:
/
Status:
Living
Other Key Member's Name:
/
Age:
/
Species:
/
Occupation:
/
Status:
/
Pet's Name:
/
Age:
/
Species:
/
Status:
/
General History:
Throughout her millennium-long life, Rebekah's actions and personality have been heavily influenced by her relationship with Klaus and her desire to live a normal, human life. She has also been romantically involved with a few people. In the 12th century, she was in love with a Vampire Hunter named Alexander who was a member of the Brotherhood of the Five. In the late 19th and early 20th century, she was in a relationship with Klaus' protégé Marcel Gerard while she and her family lived in New Orleans. After she fled New Orleans with Klaus to escape her father Mikael, she was briefly in a relationship with Stefan Salvatore in Chicago during the early 1920s, and because she chose Stefan over her half-brother, Klaus daggered her for ninety years in punishment for her perceived betrayal. Once she was undaggered in 2010, she had several brief flings with both Stefan and Damon Salvatore before finding herself in a romantic relationship with a human, Matt Donovan. Shortly afterward, she followed her brothers Klaus and Elijah back to New Orleans, where they once again settled as a family, allowing her the opportunity to rekindle her relationship with Marcel. Now she came back to Mystic Falls.
Family Background:
In 10th century her mother Easther turned her and her brothers into vampires. Her mother was a witch (just like Rebekah) and their father become a hunter. There is no much to say about her family, since they are all living their lives.
Friends:
/
Frenemies:
/
Boyfriends/Girlfriends:
/
Enemies:
/
Last edited by Rebekah Mikaelson on Wed Apr 12, 2017 3:22 pm; edited 1 time in total

---
Permissions in this forum:
You
cannot
reply to topics in this forum