Top posting users this week
Who is online?
In total there is
1
user online :: 0 Registered, 0 Hidden and 1 Guest
None
Most users ever online was
13
on Wed Apr 12, 2017 4:30 pm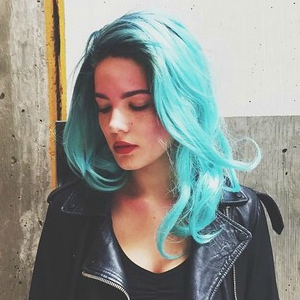 Full Name:
Rosalie Katia Blanchard
Nicknames:
Rose
Age:
20/22
Hometown:
London
Current Residences:
Mystic Falls
Species:
Vampire
Sexual Orientation:
Bisexual
Occupation:
Model
Hair Color:
Turquoise blue
Hair Style:
Long
Eye Color:
hazel (brown-green)
Body Type:
Slim
Height:
169cm
Other Distinguishing Features:
She has many tattoes (15)
Clothing Style:
casual
Rose is the definition of good person. Probably.
She is smart, most of the time, honest and loyal to her friends and family. Almost always you will be able to see the smile on her face, it's really easy to make her happy because she enjoys in usual, to others unimportant things such as nature, the way how dew looks on the grass, animals she saw walking to the job etc.
Even if she liked to think that she is really brave, it's not always the case. True is that she is brave enough to do anything for the people she cares about, but sometimes she can be afraid of little things like the fact that everyone will die one day or spiders in the corner of her room.
People often heard the phrase "like the open book" and when we talk about Rosalie, you will understand what that means because she is the person completely honest, without any secrets and you will be able to see what she feels just by looking at her face.
She is naive, and because of that people hurt her a lot but she still has hope that everyone has good deep in their heart.
Control freak is still what describes Rosalie the best. She needs to feel like she can control everything. She is not spontaneous, she needs to plan everything and if she even for a second felt that she is losing control, that will destroy her.
Father's Name:
Jacob Blanchard
Age:
48
Species:
Human
Occupation:
Writer
Status:
Dead
Mother's Name:
Evangeline Blanchard
Age:
48
Species:
Human
Occupation:
Actres
Status:
Dead
Sibling's Name:
/
Age:
/
Species:
/
Occupation:
/
Status:
/
Other Key Member's Name:
/
Age:
/
Species:
/
Occupation:
/
Status:
/
Pet's Name:
Halsey
Age:
2
Species:
Guinea pig
Status:
Alive
General History:
Rosalie is the first and only child in her family.
Even if she was always smart (or her parents just used to think that she is smart) she decided that one day she wants to be a model. And she became one.
When she was twenty years old she had a car accident.
Her parents died but she didn't. She woke up and she was a vampire. Only thing she has from her maker was a necklace with lapis lazuli and letter V on it.
Now she works as a model and her biggest dream is to have a big family.
Family Background:
Evangeline and Jacob met each other during the school.
Evangeline is from the family where all members were humans but Jacob had a secret. Both of his parents were vampires. That is why he was pretending that both of them were dead. And they had nothing against it.
When they were 20 years old they fell in love for each other and got married.
Rosalie was their online child.
Her parents died in a car accident.
Friends:
/
Frenemies:
/
Boyfriends/Girlfriends:
/
Enemies:
/
Last edited by Rosalie Blanchard on Sun Apr 16, 2017 2:26 pm; edited 1 time in total



Posts

: 47


Join date

: 2017-04-12


Age

: 22






Posts

: 47


Join date

: 2017-04-12


Age

: 22




---
Permissions in this forum:
You
cannot
reply to topics in this forum